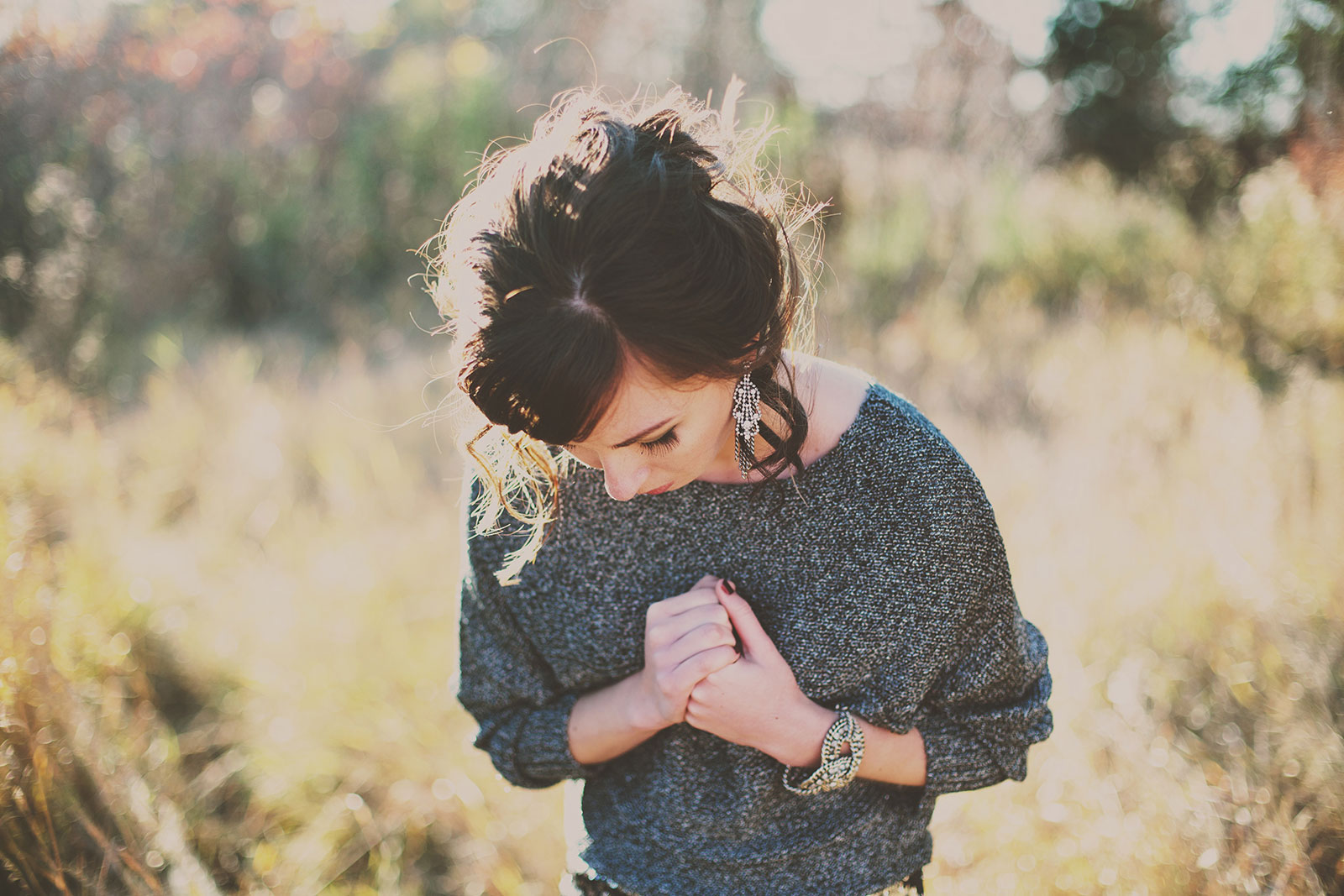 Towards a More Patient-Centred Medicine
Towards a More Patient-Centred Medicine – An Approach to Deploying  New Healthcare Technologies to Improve Service, Establish Competitive Advantage and Foster Customer Loyalty
By Raymond Devadass
Introduction
The healthcare industry today is under increasing pressure to deliver better and more efficient healthcare to health-consumers. The average health-consumer is more informed and wants a new relationship with their health provider – towards a true partnership, where information exchange and communication exists enabling some degree of self management of their health and decisions being made in a shared manner. In response, healthcare providers have begun to deploy new healthcare interventions and technologies to provide a more patient-centred medicine to improve the delivery of health and gain competitive advantage.
The purpose of this paper is to examine CRM, as an approach taken by healthcare facilities/organisations (particularly hospitals and clinics) in deploying new healthcare technologies to improve service, establish competitive advantage and foster customer loyalty.
The concept of CRM is founded on the need to know your customers to serve them better. It involves using information on past interactions with customers to optimise future interactions (McKeown 2003:202; Ragins & Greco 2003). The approach recognises customers as the core of a business and its success is dependent on effectively building a one-to-one relationship with customers to enhance customer loyalty (Turban, Rainer & Potter 2003:252).
This paper discusses the trends, developments and issues pertaining to healthcare organisations taking a CRM approach. It looks into the current, evolving and new enabling technologies and applications; and its impact on the healthcare industry. The paper also discusses the benefits of the CRM approach as well as the challenges faced by healthcare organisations in adopting the approach.
CRM Background
The modern day CRM approach in healthcare organisations begins with capturing overwhelming masses of patient data at point-of-care and the creation of Electronic Personal Health Records (EPHRs) being central to the entire approach (Denton 2001:252; Burns 1999:2). This enables recall of data in any order, carry out rapid searches, and intelligently process data to learn more about the health-consumer/patient, better planning and respond to specific patient preferences/needs (Powsner, Wyatt & Wright 1998:1). ICT then allows for these patient data to be transmitted digitally for clinical and educational purposes (Rodrigues & Risk, 2003). This process forms the basis to building an effective one-to-one relationship with health-consumers.
So why is building effective one-to-one relationships crucial to the survival of a healthcare organisation?
Consumerism – the shift from selling to buying in the economy! Informed health-consumers are becoming more demanding due to increased access and availability of health information on the Internet (Brebner, Jones, Krisjanous, Marshall, Parry & Holt 2001; Joslyn 2001:74). The Internet has enabled many to look up for health information online to complement information deficits in the traditional patient-provider relationship (Molfenter, Johnson, Gustafson, DeVries & Veeraman 2002:74, Risk & Dzenowagis 2001, Forkner-Dunn 2003). The informed health-consumers want to be more involved in decision making involving their health (Gerber & Eiser 2001).
Health-consumers want convenience. They want greater online functionalities to facilitate self-management of their own health (Molfenter et al 2002:75). Goran & Stanford (2001:11) believe patients demand better healthcare information and stronger relationship with their physicians.
Given the above, health-consumers will want the complete freedom to choose and switch between health organisations as they seek to satisfy their unique needs for value-added services as mentioned above and also for best quality and price (Joslyn 2001:83).
Therefore to remain competitive and provide better service, health originations must develop new strategies to establish competitive advantage and customer loyalty/retention. (Rodrigues & Risk 2003).
The focus of traditional medical informatics is shifting from health professionals to consumer (source: Gunther 2000)
Joslyn (2001:83) believes emphasis, improvement and preservation of patient-provider relationship is one crucial strategy for future healthcare organisations. By providing a platform for closer and effective patient-provider interaction and creating an environment where patient health data can be accumulated, accessed and controlled by the patient (but under the guidance of the provider), patients can be more involved in their own health.
Apart from the health-consumer, physicians and health organisations are also all forces driving the need for a CRM approach to be adopted.
Physicians want to be relieved of face-to-face meetings with patients for routine monitoring tasks and only be involved when a change in conditions occurs that require his/her direct interaction (Goran & Stanford 2001:7).
Healthcare organisations inturn want to reduce overall cost and increase interaction with health-consumers to facilitate individual convenience and increase customer satisfaction (Molfenter et al. 2002, Aggarwal & Travers (2001:29)).
The answer is perhaps to strike a balance by way of an effective Internet strategy (Joslyn 2001). Electronic Medical Consultation – enabled by sufficient data on the patient's past interactions with the health provider – is perhaps a major part of the answer (Brebner et al. 2001).
It is evident that there is a drive from all parties involved – the health-consumer, physicians and health-organisations – to shift focus to patient-centred medicine. This calls for healthcare providers to build a comprehensive database of information on their health-consumers so as to be able to provide personalised healthcare services and thereby develop a closer relationship with its health-consumers. ICT is an effective enabler to achieve this goal.
CRM e-Commerce Infrastructure
Many healthcare organisations are introducing ICT as part of the modernization of their services with the aim of creating EPHRs. The EPHRs form the basis for healthcare organisations to provide personalised electronic medical consultation and other value-added services (Gunther 2000, Burns 1999, McDowell, Wahl & Michelson 2002, Brelstaff, Moehrs, Anedda, Tuveri & Zanetti 2001).
How is this achievable?
The Internet and e-commerce! The Internet has increased the applications of telemedicine or medicine-at-a-distance through online patient-provider communication which enables delivery of services, rapid flow of information and facilitates on-time healthcare delivery (Joslyn 2001; Dansky, Bowles & Britt 1999; Garshnek & Hassell 1999).
Some health organisations have developed customised Webpages for each patient to include current medication list, vital signs trend, current care plan and other related educational material. The Webpage also allows for appointment scheduling, prescription refill reminders, viewing of lab results and information exchange on pre-visit preparation and post-visit follow-up. (Molfenter et al. 2002; Goran & Stanford 2001:74).
These web-enabled communication tools allow patients to get advice for common acute problems not requiring a visit, and having questions concerning their health, medications and travel handled electronically. The continuous online communication also allows for patient with chronic diseases (asthma, diabetes, hypertension, obesity, and congestive heart failure) to upload data and thereby receive coaching to manage their own health through education and support such as advice on exercise programs, nutrition, and access to articles and support groups (Joslyn 2001; Goran & Stanford 2001). The uploading of data is made possible by telemedicine in home healthcare or "Telehomecare" which is enabled by remote-monitoring devices that can track patients' physical changes and uploaded to the clinical server via the Internet to allow for timely intervention (Forkner-Dunn 2003; Dansky et al. 1999:26).
E-mail Consultation offers health-consumers convenience, continuity of care, enhances chronic-disease management, and the ability to access second opinions and to choose from a wide range of specialists (Patt, Houston, Jenckes, Sands, & Ford 2003, Burns 1999:3). More recently, the Voice-over-net Protocol technology has enhanced the previously text-based e-mail consultation to voice-based consultation – enabling health-consumers to speak to healthcare service representatives on the Web (Aggarwal & Travers 2001).
In the near future and with the rapid advancement in technology, larger bandwidths will allow for convergence of voice, video and data into one network making Patient-Video-Interviews and Online-Community-Networks more effective (Schwitzer 2002). Wireless technologies will make the network accessible to health-consumers for sending and receiving information, independent of location. Other new technologies will include interactive voice response systems that can respond to frequently asked questions to enhance customer service and intelligent voice-activated kiosk that can educate patients regarding their specific ailment (Aggarwal & Travers 2001:32).
Aggarwal & Travers (2001:30) believe that Decision Support Systems and Expert Systems will be the next wave in healthcare informatics. Decision Support Systems and Expert Systems are expected to assist and provide guidance to physicians to solve diagnosis, interpretation and prescription-type problems more effectively.
The e-commerce infrastructure and technology will continue to improve; creating a gateway for new business conduct to create competitive advantage and foster customer loyalty. Health-consumers wanting to make decisions on their health will continue to benefit from the advancement in Web-based decision-support tools.
Evidence of CRM Benefits
So what will motivate healthcare organisations to adopt the CRM approach?
Health-providers must firstly be convinced of its value in reducing operational cost and that by enhancing patient-provider relationship and improving patient self-management, customer loyalty is fostered. This inturn is vital to the long term survival of the healthcare organisation.
The benefits or payoffs of CRM arise in several ways.
A research conducted by Dansky Bowles and Britt (1999) revealed that the use of technology had created a new bond between the patient and physicians and increased patient rapport. This led to the patients feeling more comfortable in managing their disease. In addition, the use of technology increased commitment and dedication of the staff as they felt the new dimension of caring more fulfilling and enjoyed the expanded job responsibilities (Dansky et al. 1999:32).
Surveys conducted by Molfenter et al. (2002) and Pott & Wyatt (2002) in the UK revealed that health-consumers and physicians valued the Internet for its ability to provide health and medical information as well as a source of knowledge acquisition. Health-consumers are able to obtain more information on his/her health condition and its preventive information both prior and after visiting their physicians; whilst the physicians are able to obtain Continuing Medical Education (CME) online to assure that all physicians are practicing the highest quality medicine at all times. This leads to more productive and effective consultations as well as time saving. The time saved on patient office visits could inturn be spent on discussing more pertinent care issues and/or be converted to increase the volume of patient encounters (Potts & Wyatt 2002:1, Joslyn 2001:79).
We are living a in a fast pace world where time is becoming more and more a precious commodity. Therefore is comes unsurprising that the Molfenter et al's (2002) survey revealed that health-consumers value the time saved and convenience from the online services. The same survey also highlighted that health-consumers rather ask sensitive questions electronically through online services as it provided them with some degree of anonymity and privacy.
The Internet has also proven to be an effective tool in bringing together, from world over, patients with experts on rare diseases to provide social/community support as well as a forum for information exchange (Potts & Wyatt 2002). Patients – by visiting their personalised Webpage for information – will be encouraged to follow their care plan with encouragement from online support groups (Goran & Stanford 2001:9). Indeed, surveys show that health-consumers value the Internet as a tool to enable communication with support groups (Molfenter et al. 2002:75).
Online services will also reduce the need for patient office visits as patients are able to better manage their own health. This will without doubt reduce patient travel time and transportation cost (Joslyn 2001:79, Dansky et al. 1999).
As for healthcare organisations, they may be able to save future treatment costs by better educating health-consumers and generating more revenue through sales of products and services (Aggarwal & Travers 2001:29). However, this assumption must be test conclusively as there isn't much documented evidence as yet to prove overall cost savings for healthcare organisations adopting such enabling technologies (Burns 1999:4).
CRM Challenges
Having discussed the impact of CRM approach in healthcare organisations, the question remains should healthcare organisations adopt the approach?
Burns (1999:4) suggests not implementing the approach just because it is gaining popularity. Instead at the outset a clinical, IT and business study specific to each organization is needed to better understand the barriers to action.
For one, there is immense concern over the security, privacy and ownership of EPHRs. Health-consumers are resisting to releasing personal information to healthcare providers fearful of misuse by fraud operators (Joslyn 2001:73, Franzak, Pitta, & Fritsche 2001). In fact, Denton's (2001) research found that patients prefer not to store health information on the Internet and rather they want to own their own health records. Healthcare providers must arrest these concerns quickly as it is fundamental to the success of an effective CRM approach using electronic means. Health-consumers must be convinced that health information is not the property of specific individuals; rather, it is for the common use of all concerned parties as is affects the quality of life of patients and the therapy provided by physicians to patients On the part of the healthcare organisation, the protection of personal data in a connected world requires not only high-tech applications or hardware, but careful management of staff and techniques to ensure the simple, frequent risks are catered for (Tatsumi, Mitani, Haruki & Ogushi 2001, Ilioudis & Pangalos 2001).
The merger between medicine, healthcare e-commerce and the Internet has raised questions involving ethical conduct of healthcare organizations providing online services. As some pioneers had pushed unethical practices and thereby compromising patient trust, the challenge for those healthcare organisations wanting to go online will be to determine what constitutes "Healthcare Internet Ethics" without compromising the medical ethics – which may differ by countries. (Dyer 2000, Childress 2000). For example, one study conducted by Murray, Lo, Pollack, Donelan, Catania, Lee, Zapert, & Turner (2003) revealed that physicians face a dilemma when informed patients request for inappropriate clinical intervention that they learned about online. Ethically, inappropriate requests should be refused. However studies have suggested that refusing will reduce patient satisfaction and thus resulting in an adverse effect on the healthcare organisation's objective to foster customer loyalty.
The same study revealed physicians felt that the informed patients were challenging their authority during consultation – harming patient-provider relationship (Murray et al. 2003). In addition, the informed patients, armed with Internet printouts, waste consultation time by discussing information from unknown or dubious sources as there exists many unreliable health-related information posted on the Internet (Forkner-Dunn 2003).
Physicians are still grasping with the fact that patients are becoming more informed through greater access to medical information online and thus the locus of power in healthcare is shifting. Instead of the physicians acting as sole manager of patient care, a consumerist model is emerging in which a more-equal relationship between patients and their physicians as partners in managing the patient's care.
However this phenomenon must not be generalized as there are also many patients who do not wish to be manage their own health and there are those who have low health literacy which impairs them from understanding health information and thereby limiting their ability to care for their health problems. There is inadequate research addressing how the Internet would affect these individuals. (Forkner-Dunn 2003, Eysenbach & Jadad 2001).
Forkner-Dunn (2003) believes that physicians are resistant to online healthcare as E-mails from patients can be burdening. In addition, online communication leads to physicians avoiding eye-contact with their patients leading to the lost of a personal touch. (Powsner et al. 1998:3).
Poorly designed software applications can also increase clinical time and frustrate clinicians and the patients (Dansky et al. 1999:33). Usability and accessibility issues are important quality criteria for web-based interventions. The design has to cater for healthy users who are familiar with computer technology as well as address age-related constraints and the functional limitations of inexperienced users. Therefore physicians must be involved closely in developing personalized, accurate, current, complete information and presented to consumers in a user-friendly Webpages for his/her patients; thus enabling individuals to easily manage some portion of their illness. Such Webpages must be both customer and provider oriented. (Molfenter et al. 2002:77)
Even if the well-designed applications were provided easily on the Internet, a major barrier that would still need to be overcome is the barrier of internet access. Poorer countries/communities lack access to information and communication and as a result are disadvantaged with poorer health, inferior health literacy, and the lacking access to information (Eysenbach & Jadad 2001).
Healthcare organizations must evaluate the barriers to adopting a total CRM approach carefully before jumping into the bandwagon. Whilst recognizing that the barriers to action include the ethical issues, quality of software design and information exchange as well as internet accessibility, the main barriers originate from the health consumers who are some what resistant in using online services beyond using it as a means of knowledge acquisition; and from the physicians who feel that online healthcare services are causing more harm to the patient-provider relationship. Both parties must be convinced to accept the use of technology and be willing to receive training and integrate the application into the care delivery process (Eysenbach & Jadad 2001). Health organizations must take a leadership role in educating the medical community and in encouraging the effective implementation of relevant technology and applications.
In addition, there is little evidence as yet of the cost-effectiveness or even possible long term cost reduction through utilization of Internet in health management. More cost analysis and/or cost-effectiveness studies are needed to convince healthcare organizations to take a total CRM approach (Eysenbach & Jadad 2001). Health organizations must be provided with information about the opportunities as well as the risks of implementing technology solutions.
Conclusion
Previously, medical treatment was structured like a pyramid – with the physician at the top, the support members supporting at the periphery, and the patient buried inside. In the future, patients are expected to be at the centre, while the physician and support members surrounding the patient at the periphery – networked to jointly support the health of the patient (Tatsumi et al. 2001).
The Internet will be a key enabler – changing the balance of power i.e. knowledge between healthcare professionals and the public; empowering patients to become more involved in healthcare decision making (Powell & Clarke 2002).
Clearly, consumerism and the Internet have forced healthcare organizations to think "out-of-the-box" for new strategies to remain competitive. Strategies to building one-to-one relationship with patients must be the foremost agenda of healthcare organisations to increase patient encounters and acquire, retain and extend health-consumers (Chaffey 2001:330). E-commerce is purely an efficient enablers to achieve this goal.
References
1. Aggarwal, A.K. & Travers, S. (2001) 'E-commerce in healthcare: Changing the Traditional Landscape', Journal of Healthcare Information Management, vol. 15, no. 1, Spring 2001, pp 25 – 36.
2. Burns, P. (1999) 'Telehealth or Telehype? Some Observations and Thoughts on the Current Status and Future of Telehealth', Journal of Healthcare Information Management, vol. 13, no. 4, Winter 1999, pp. 1-10.
3. Brebner, C., Jones, R., Krisjanous, J., Marshall, W., Parry, G., Holt, A., (2001) 'Electronic Medical Consultation: A New Zealand Perspective', Journal of  Medical Internet Research 2001;3(1):e13, Last Accessed: 3 January 2004, URL: http://www.jmir.org/2001/1/e13/
4. Brelstaff, G., Moehrs, S., Anedda, P., Tuveri, M., Zanetti, G. (2001) 'Internet Patient Records: new techniques' Journal of  Medical Internet Research 2001;3(1):e8,
Last Accessed: 28 December 2003, URL: http://www.jmir.org/2001/1/e8/
5. Chaffey, D. (2002) , Customer relationship management, E-Business and E-Commerce Management [PDF Document] , Last accessed: 23 December 2003, URL: http://library.deakin.edu.au/search/fmsc751&Search=Search/fmsc751/1,8,71,B/l962&FF=fmsc751+electronic+readings&1,,11,14632,-1.
6. Childress, C.A. (2000) 'Ethical Issues in Providing Online Psychotherapeutic Interventions', Journal of  Medical Internet Research 2000;2(1):e5
Last Accessed: 28 December 2003, URL: http://www.jmir.org/2000/1/e5/
7. Dansky, K.H., Bowles, K.H. & Britt, T. (1999). 'Nurses' Response to Telemedicine in Home Healthcare', Journal of Healthcare Information Management, vol. 13, no. 4, Winter 1999, pp 25 – 36, Last Accessed: 27 December 2003, URL: http://www.himss.org/content/files/jhim/13-4/him13404.pdf
8. Denton, I.C. (2001) 'Will Patients Use Electronic Personal Health Records? Responses from a Real-Life Experience', Journal of Healthcare Information Management, vol. 15, no.3, pp.251 – 259.
9. Dyer, K.A. (2001) 'Ethical Challenges of Medicine and Health on the Internet: A Review', Journal of  Medical Internet Research 2001;3(2):e23
Last Accessed: 5 January 2004, URL: http://www.jmir.org/2001/2/e23/
10. Eysenbach, G, & Jadad, A.R. (2001). 'Evidence-based Patient Choice and Consumer Health Informatics in the Internet Age', Journal of  Medical Internet Research 2001;3(2):e19, Last Accessed: 30 January 2004, URL: http://www.jmir.org/2001/2/e19/
11. Forkner-Dunn, J. (2003), 'Internet-based Patient Self-care: The Next Generation of Health Care Deliver', Journal of Medical Internet Research 2003;5(2):e8
Last Accessed: 5 January 2004, URL: http://www.jmir.org/2003/2/e8/
12. Franzak, F., Pitta, D. & Fritsche, S. (2001) 'Online relationships and the consumer's right to privacy', The Journal of Consumer Marketing. Santa Barbara 2001. Vol 18, Iss. 7, pg 631, 11pgs
13. Gerber, B.S., & Eiser, A.R. (2001) 'The Patient–Physician Relationship in the Internet Age: Future Prospects and the Research Agenda', Journal of  Medical Internet Research 2001;3(2):e15, Last Accessed: 29 December 2003, URL: http://www.jmir.org/2001/2/e15/>
14. Garshnek, V., & Hassell, L.H, (1999) 'Evaluating Telemedicine in a Changing Technological Era', Journal of Healthcare Information Management, Vol. 13, No. 4, pp 37 –45.
15. Goran, M.J., & Stanford, J. (2001) 'E-Health: Restructuring Care Delivery in the Internet Age', Journal of Healthcare Information Management, Vol. 15, No.1, pp.3 -12, Last Accessed: 2 January 2004, URL: http://www.himss.org/content/files/jhim/15-1/him15102.pdf
16. Gunther, E. (2000) 'Consumer Health Informatics' BMJ Volume 320 24 June 2000 pp1713-1716, Last Accessed: 3 January 2004, URL: http://bmj.com
17. Ilioudis, C. & Pangalos, G. (2001) 'A framework for an Institutional High Level Security Policy for the Processing of Medical Data and their Transmission Through the Internet', Journal of  Medical Internet Research 2001;3(2):e14,
Last Accessed: 1 February 2002, URL: http://www.jmir.org/2001/2/e14/
18. Joslyn, J.S. (2001) 'Healthcare E-Commerce; Connecting with Patients', Journal of Healthcare Information Management, Vol. 15, No.1, pp.73-84.
19. McDowell, S.W, Wahl, R. & Michelson, J. (2002) 'Herding Cats: The Challenges of EMR Vendor Selection', Journal of Healthcare Information Management, Vol. 17, No. 3 pp63 – 71, Last Accessed: 3 January 2004, URL: http://www.himss.org/content/files/jhim/17-3/JHIMSummer03-mcdowell-wahl-michelson.pdf
20. McKeown, P. (2003). Information Technology & the Networked Economy, 2nd Edition, Course Thomson, Boston.
21. Molfenter, T., Johnson, P., Gustafson, D.H., DeVries, K. & Veeraman D. (2002) 'Patient Internet Services: Creating The Value-Added Paradigm', Journal of Healthcare Information Management, Vol. 16, No.4, pp.73 -79.
22. Murray, E., Lo, B., Pollack, L., Donelan, K., Catania, J., Lee, K., Zapert, K. & Turner, R. (2003) 'The Impact of Health Information on the Internet on Health Care and the Physician-Patient Relationship: National U.S. Survey among 1.050 U.S. Physicians'
Journal of Medical Internet Research 2003;5(3):e17, Last Accessed: 3 January 2004, URL: http://www.jmir.org/2003/3/e17/
23. Patt, M.R., Houston, T.K., Jenckes, M.W., Sands, D.Z. & Ford, D.E. (2003) 'Doctors Who Are Using E-mail with Their Patients: a Qualitative Exploration', Journal of Medical Internet Research 2003;5(2):e9. Last Accessed: 31 December 2003, URL: http://www.jmir.org/2003/2/e9/
24. Potts, H.W.W., Wyatt, J.C. (2002) 'Survey of Doctors' Experience of Patients Using the Internet', Journal of Medical Internet Research 2002;4(1):e.
Last Accessed: 7 January 2004, URL: http://www.jmir.org/2002/1/e5/
25. Powell, J., Clarke, A. (2002) 'The WWW of the World Wide Web: Who, What, and Why?', Journal of Medical Internet Research 2002;4(1):e4. Last Accessed: 16 December 2003, URL: http://www.jmir.org/2002/1/e4/
26. Powsner, S.M., Wyatt, J.C. & Wright P. (1998) 'Opportunities for and challenges of Computerisation (Medical Records)', The Lancet Nov 14, 1998 p1617(6) (Gale Group Information Integrity), Last Accessed: 27 December 2003, URL:
http://web2.infotrac-custom.com/pdfserve/get_item/1/Saa4046w2_3/SB574_03.pdf
27. Ragins, E. J. & Greco, A. J., (2003) 'Customer Relationship Management and E-business : More than a Software Solution' [PDF Document], Last Accessed: 24 December 2003, URL: http://web2.infotrac-custom.com/pdfserve/get_item/1/S94a60dw5_9/SB837_09.pdf
28. Risk, A., & Dzenowagis, J. (2001) 'Review of Internet Health Information Quality Initiatives', Journal of  Medical Internet Research 2001;3(4):e28, Last Accessed: 17 December 2003, URL: http://www.jmir.org/2001/4/e28/
29. Rodrigues, R.J., & Risk, A. (2003) 'eHealth in Latin America and the Caribbean: Development and Policy Issues', Journal of Medical Internet Research 2003;5(1):e4, last Accessed: 7 January 2004, URL: http://www.jmir.org/2003/1/e4/
30. Schwitzer, G. (2002) 'A Review of Features in Internet Consumer Health Decision-support Tools', Journal of Medical Internet Research 2002;4(2):e1, Last Accessed: 3 January 2004, URL:http://www.jmir.org/2002/2/e11/
31. Tatsumi H., Mitani H., Haruki Y., Ogushi Y. (2001). Internet medical usage in Japan: Current situation and issues. Journal of  Medical Internet Research 2001;3(1):e12. Last Accessed: 2 January 2004, URL: http://www.jmir.org/2001/1/e12/>
32. Turban, E., Rainer, R.K., and Potter, R.E. (2003) Introduction to Information Technology, 2nd Edition, John Wiley & Sons, Inc., NJ